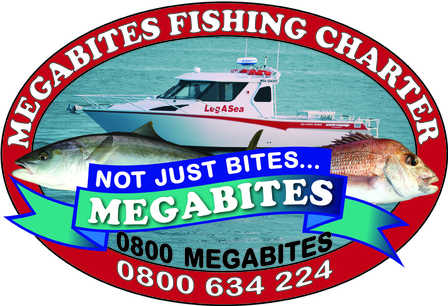 Dear [FIRSTNAME]
Welcome to our December 2013 Newsletter.
Summer is here and that means there's plenty of time to get out fishing. There'll be BBQs and beach picnics and parties and how could we could forget Old Nicholas who is just around the corner waiting to shower us with all these gifts. It is certainly a festive season and it's a time to be jolly and take the time to relax and do the things that you most enjoy doing. Work will always be there, but it's you who has to put work aside and take the well deserved time off to rest and relax with family and friends.
No one would disagree that Spring was one of the finest in many years. We have had long spells of fine weather and some awesome fishing to go with it. I'll try and keep this newsletter short as i know that time is of the essence for all of you especially in this busy month of December.
In this newsletter:
What's happening with the fishing?
Government scrutiny on commercial fisheries
Win $300 just in time for Christmas.
What's happening with the fishing?
The fish are starting to come in close and though patchy at times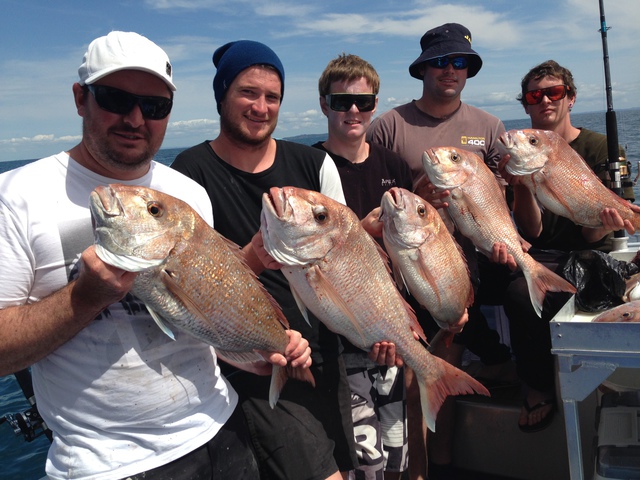 there are some fine fish in the Rangitoto channel. Motuihe channel and the Rakino channels are picking up as well. There's some fine fish out between Tiri and Kawau and some of them are well fed, fat and ready to spawn. We have set free many breeders free to live for another day and build up the fisheries for our future generations. The Tiri channel is hot as well at the moment with some decent fish coming off the 25 mts mark on the North edge of the island. Further up in the middle ground between 40 and 45 mts behind the Noises is producing some good results. Also on the western side of the Coromandel there's some massive fish that has been coming up. The kingfish are starting to come in close and often you see schools under the boat on a clear day. This is the time where the fishing can be a bit erratic due to spawning patterns that the fish follow.Sometimes the fishing can be a bit slow even when you find them on the sounder.
Government scrutiny on commercial fisheries:
It's nice to see that the government is being proactive with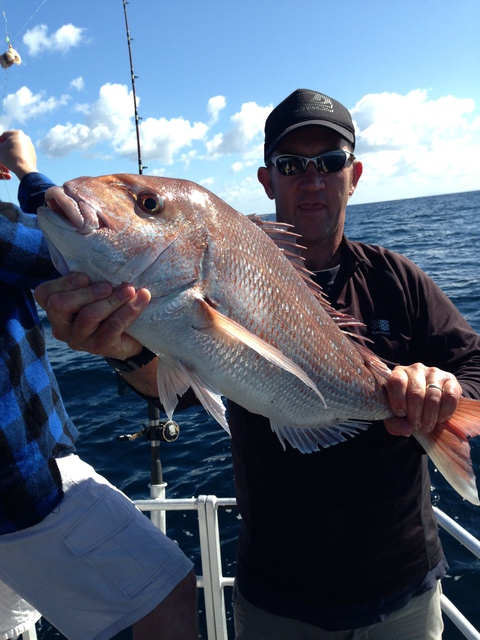 the commercial fishing as well in seeing that our fish stocks are sustained. A revolutionary new Sustainable Fishing Technology (known as 'Precision Seafood Harvesting' ) Unveiled in New Zealand on 01 October 13 where commercial boats will be using state of the art nets where the fish are not crused but will be swimming comfortably underwater inside a large flexible PVC liner where they can be sorted for the correct size and species before being brought on-board The nets stay open with holes in them where the undesired fish can escape through the holes before the net is landed on board. Imagine if every fish landed on a trawler was alive, in perfect condition and small fish, sharks and other species could be safely released underwater before a catch was lifted on-board.
This is thought to be the biggest step forward for commercial fishing in 150 years. What we've developed in New Zealand has huge benefits for fish stocks, the environment, consumers and New Zealand's seafood industry. In the process we're set to change the global fishing industry for the better.
Competition! Win $300 for Christmas! Just follow this link and spend maybe 5 minutes of your time and you could be in to win $300 hard cash for Christmas. Anyone can enter and "You have to be in to win". Good luck Get your entry in before 15th December 13 for the draw on 16th December 13.
http://www.megabitesfishing.co.nz/webapps/i/69817/321139/519455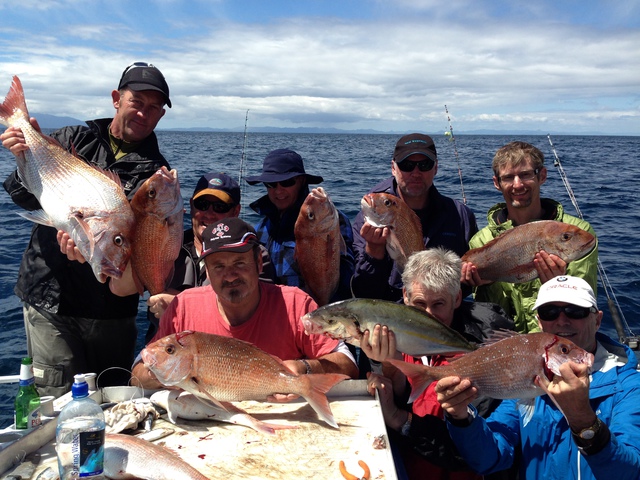 A bit of Humour to make your day!! On their way to a justice of the peace to get married, a couple has a fatal car accident. The couple is sitting outside heavens gate waiting on St. Peter to do the paperwork so they can enter. While waiting, they wonder if they could possibly get married in Heaven. St. Peter finally shows up and they ask him. St. Peter says, "I don't know, this is the first time anyone has ever asked. Let me go find out," and he leaves. The couple sit for a couple of months and begin to wonder if they really should get married in Heaven, what with the eternal aspect of it all. "What if it doesn't work out?" they wonder, "Are we stuck together forever?" St. Peter returns after yet another month, looking somewhat bedraggled. "Yes," he informs the couple, "you can get married in Heaven." "Great," says the couple, "but what if things don't work out? Could we also get a divorce in Heaven?" St. Peter, red-faced, slams his clipboard onto the ground. "What's wrong?" exclaims the frightened couple. "Geez!" St. Peter exclaims, "It took me three months to find a priest up here! Do you have any idea how long it's going to take for me to find a lawyer?"
I hope to see most of you again on a fishing trip. If I don't before Christmas, then Here's wishing you all "A very Happy Christmas and a New Year".
Tight Lines!
[FIRSTNAME] [PASSWORD] [REFERENCE] [CONFIRMLINK]