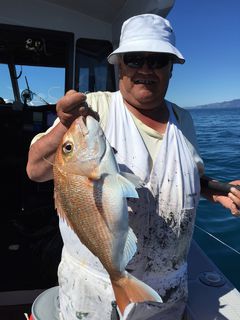 Yesterday the activity in the Gulf was scorching.Fishing was at its peak with some nice Snapper, Kahawai and Gurnard on the menu.

The is where the two major workups were experienced:
(1) 36 degrees 32.326 south 175 degrees 11.686 East
(2) 36 degrees 34.282 South 175 degrees 0.869 East

Good luck with your fishing and watch out for the cable lines when in the area.

Tight Lines !!
Posted: Monday 10 November 2014